If you've been struggling to make fitness work for you, and just can't seem to get the hang of it...
If you've been losing and re-gaining the same weight for the last eon.
Or you've been trying to lose the weight but just can't seem to shed a single pound.
Or you don't even care about weight loss.  And you want to build muscle, or get stronger, or just feel more comfortable in your own body…
I'm here to tell you, YOU CAN DO IT.
My approach to this involves you not restricting any of your favorite foods.
I am here to guide you through some long-term habits you can carry on throughout your entire life, to live a happy, healthy lifestyle, without fitness taking over your life.
It involves finding ways to make exercise and good eating habits a part of your already busy life, and not consume it.
Now I could spend this next bit of the section telling you all about how great I am.
But, instead I'm going to show you how awesome some of my clients, who have achieved amazing results are.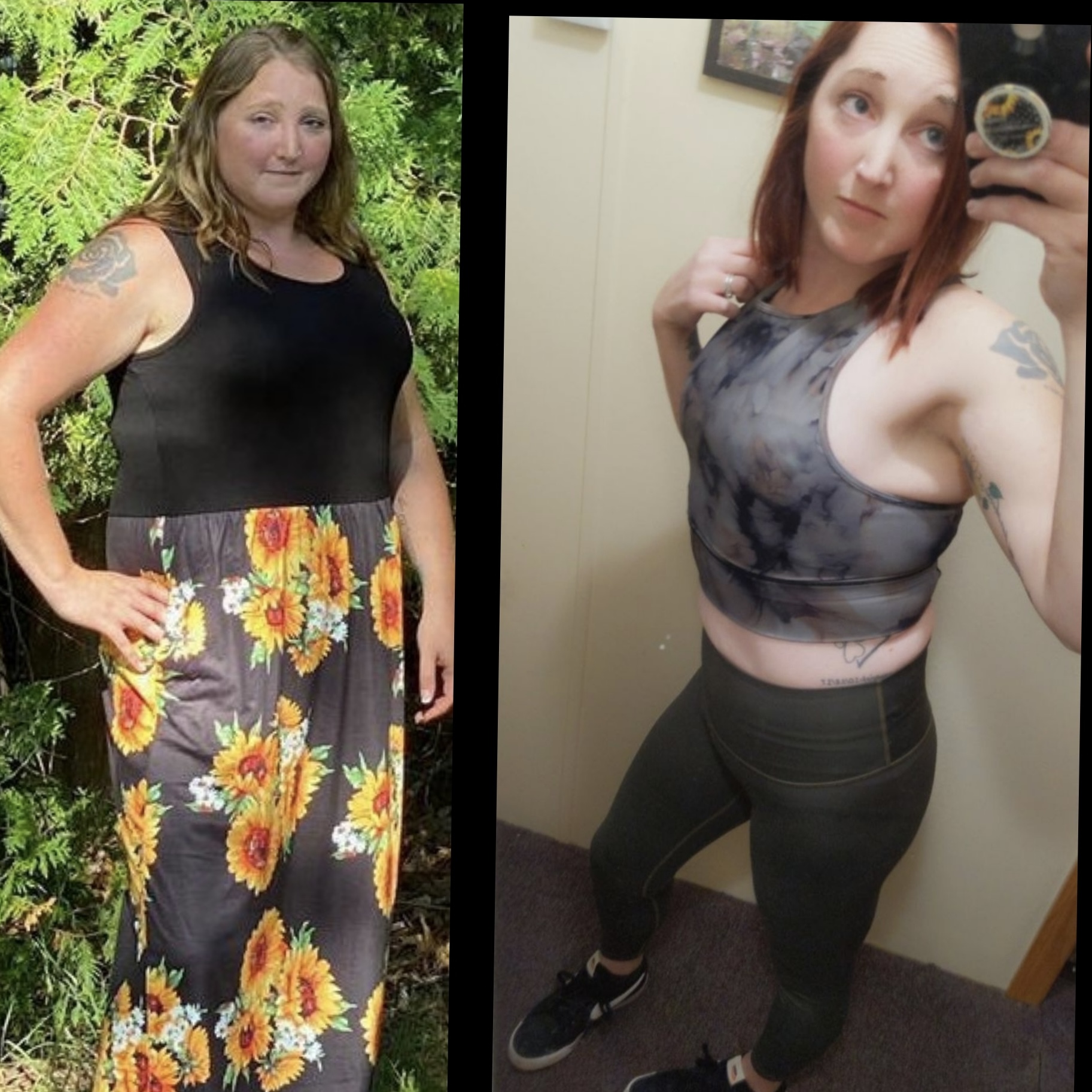 Heidi, Hates Working Out (Secretly Loves It)
"I have known Nick for years So being able to work with someone I know on this journey makes it so much easier. I feel a lot of progress in my body, but like everyone, I get a little discouraged sometimes and he's always right there to make sure he can help in any way.  Whether it's telling you it's going to take time and to not give up, or if it's adjusting the program to fit into your schedule better. He was more than willing to answer any of my questions and in a timely manner.  He also goes above and beyond to put the work and effort into finding any answers to questions he does not have the answer to.  Nick has been fantastic to work with."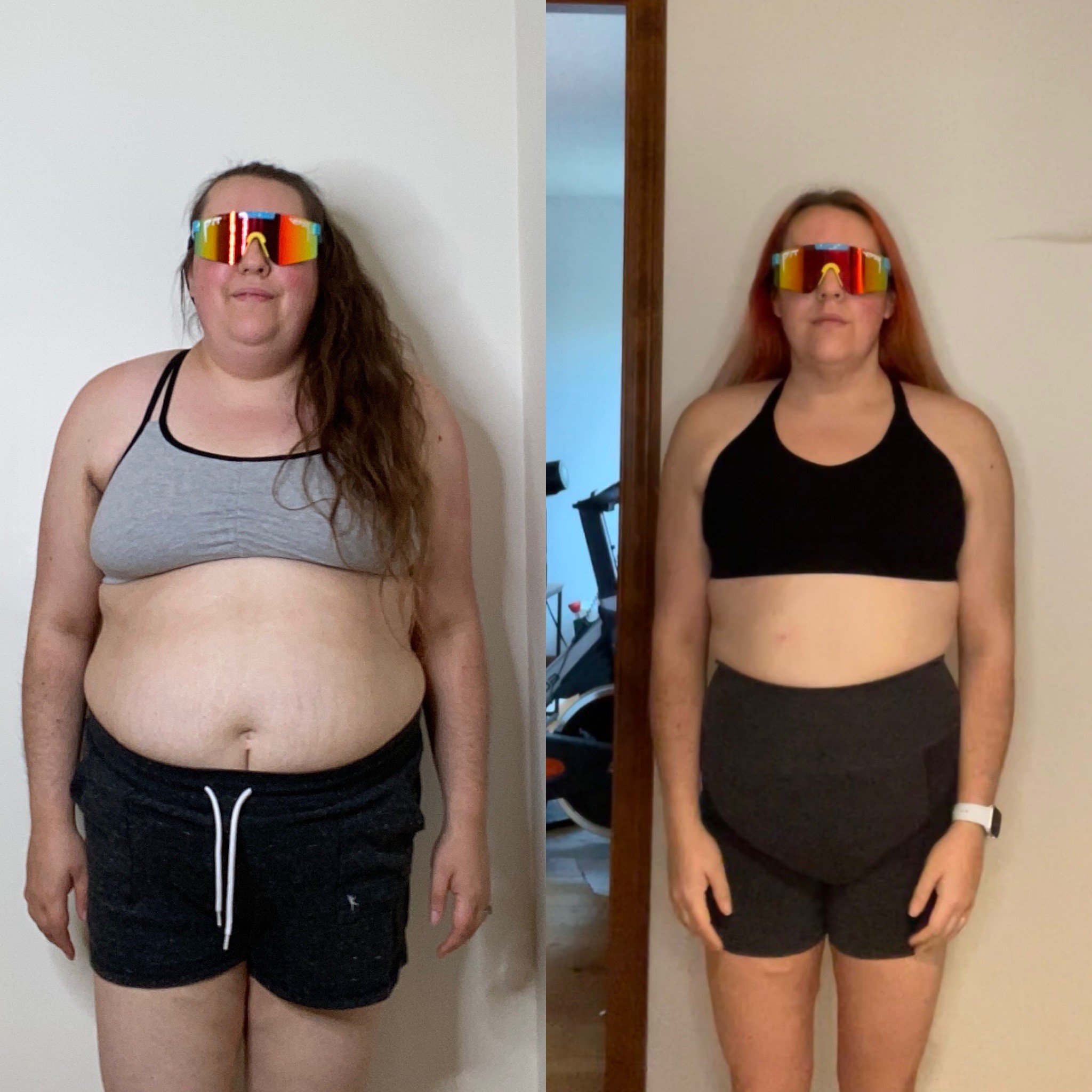 Kate, Kickass Mom, Business Owner
Working with Nick has been a blast.  Sure, over the last 6 months I've lost 20 pounds and added 200 pounds to my deadlift which are pretty cool – but honestly as someone who lives in a bigger body; it's been really nice having a coach who hasn't talked down to me or made me feel bad about how big I was.
We started with at home workouts then then the gym.  Having the video demonstrations linked right to the workout plan are super helpful (and the descriptions are hilarious.)  Plus I can still drink iced mocha lattes any time I want.  Just don't tell him how much you hate mayonnaise, he will torment you with it."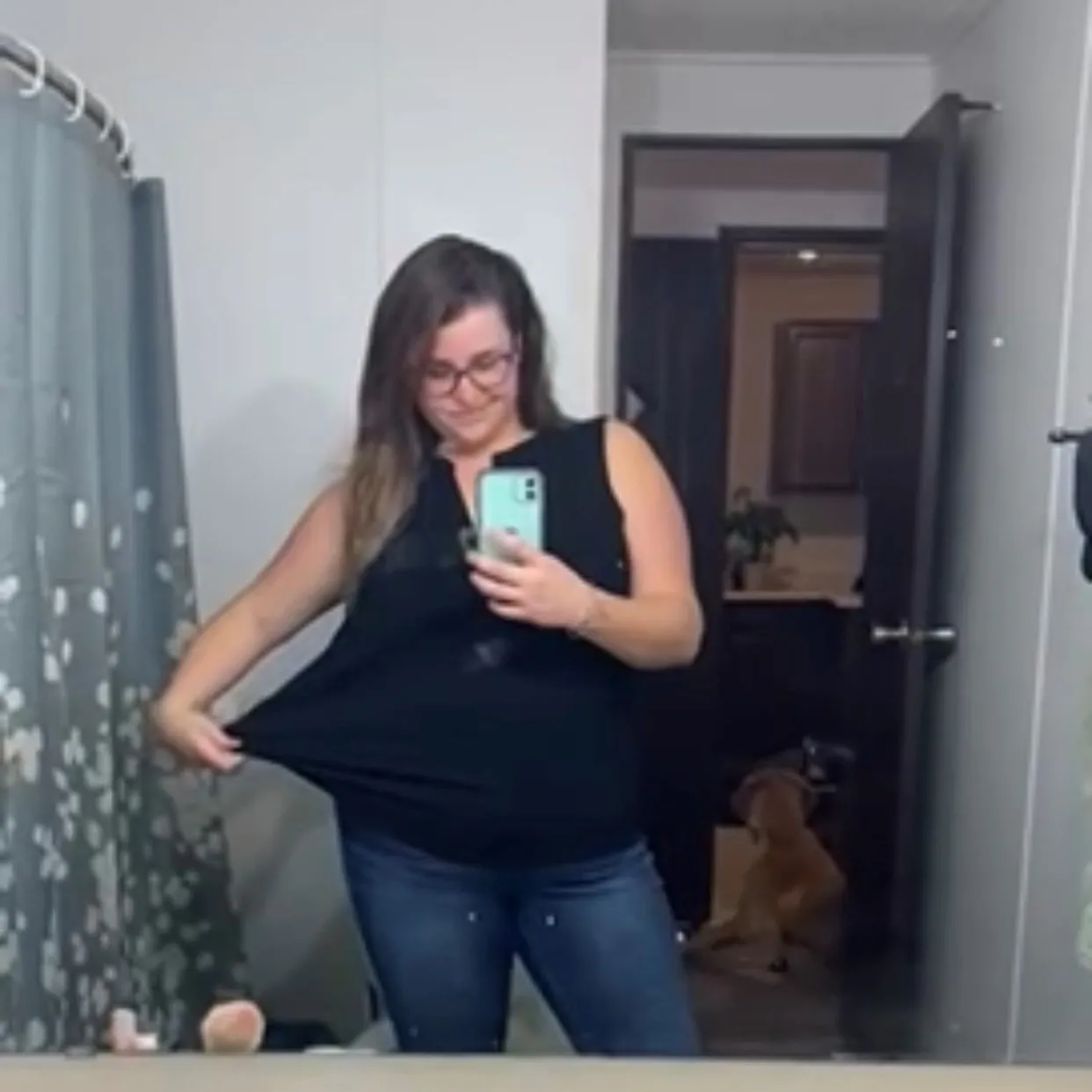 Christine R, Veterinarian, Can Outlift You
"Nick and I have been working together for about 6 months and we have made more progress in that time than what I have made by myself for the years prior. We bonded over a mutual love of lifting heavy things but it's the work that we've put into improving my relationship with food that has lended itself to my success now and probably into the future. Nick provides accountability and empathy but also calls me out when I need that too For the first time ever I know that I will be successful with weight loss!"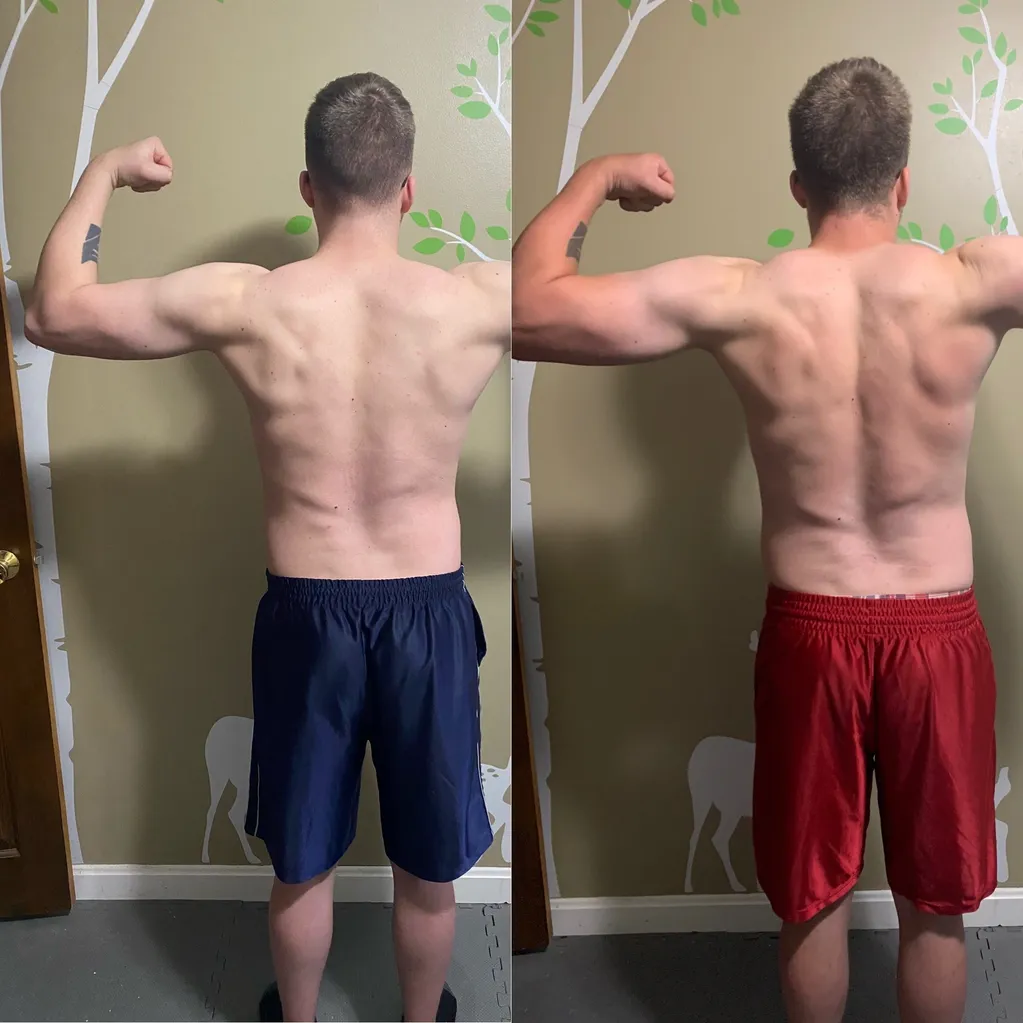 Brentt, Likes Muscle Cars & Growing Muscles
"Working with Nick has been so rewarding, I used to go to the gym with no real routine and saw very little change in my body.  As soon as I started talking to Nick about a program, I knew right away it was the right choice.  He asked me pretty much exactly what I  wanted to do and how long I wanted to be at the gym, so my workouts aren't too long or too short, they're perfect!  Beyond happy with my results and cannot wait to keep going.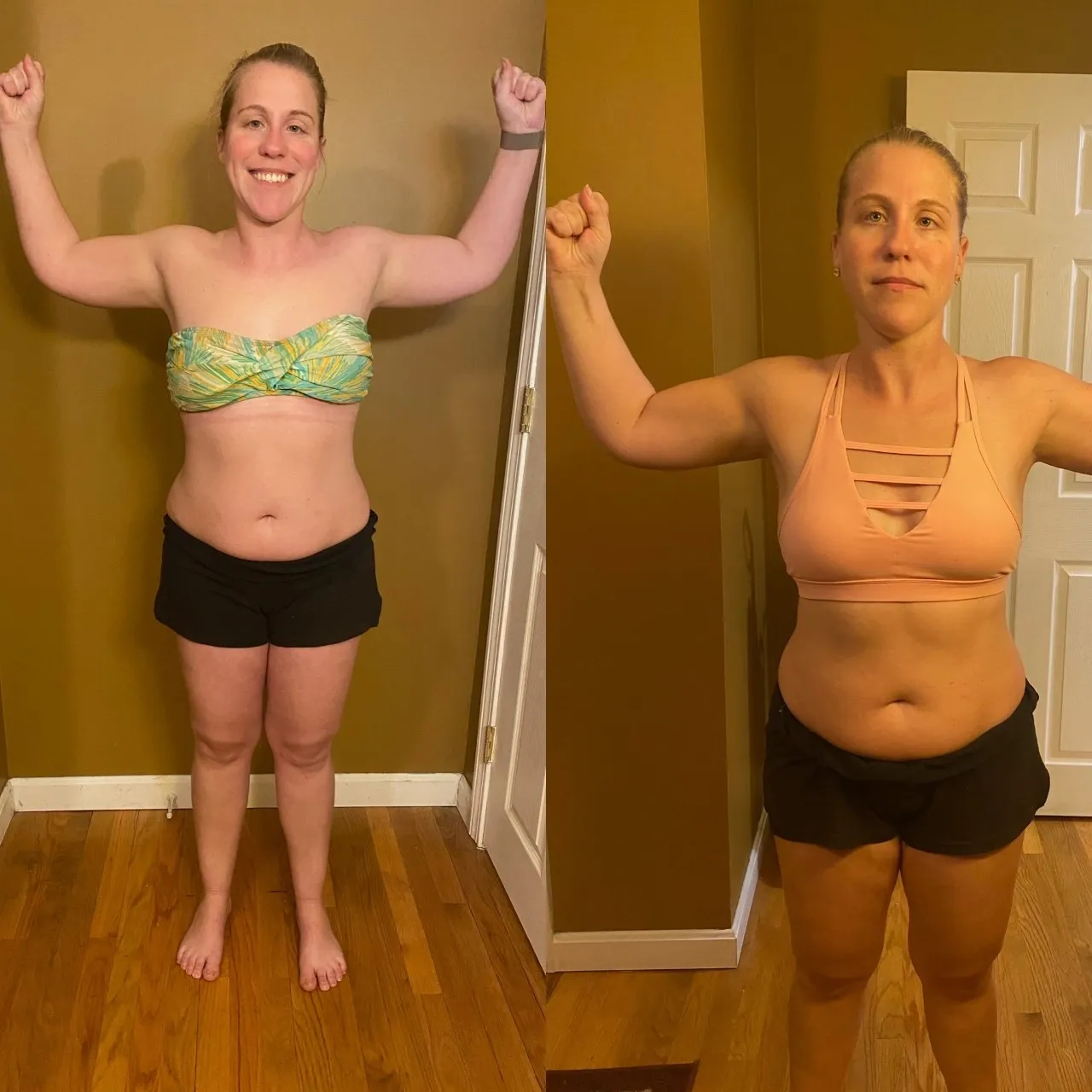 Christine W, Lifts in the morning, Takes her dog to 
breweries at night
"I have worked with Nick for over 8 months and have been amazed by my results . Nick is always willing to watch and give me tips on my form videos in a timely manner . He is very approachable and I can ask him any questions without any judgement . I would recommend Nick to anyone who is interested in working towards their goals and making progress!"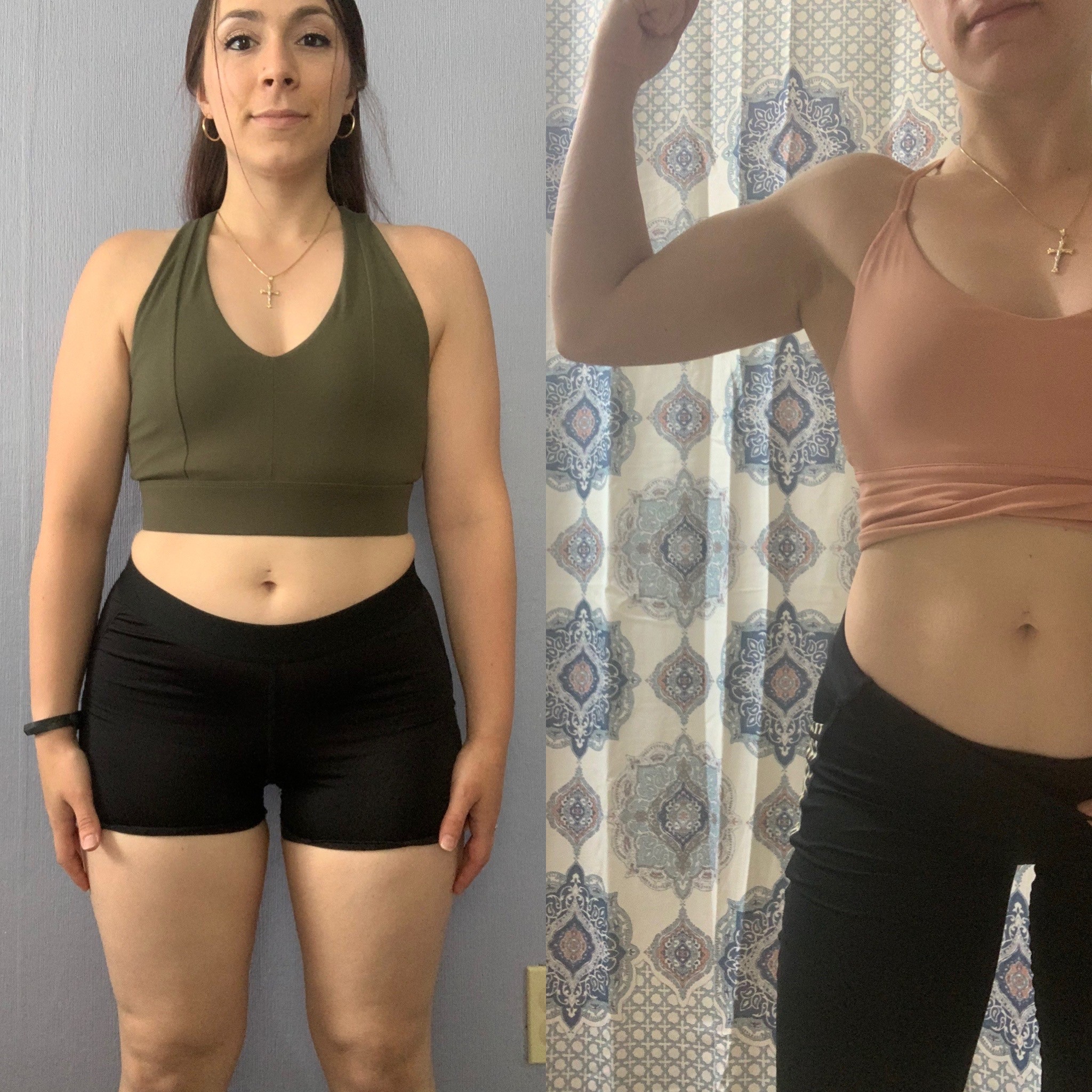 Danyelle, Full Time Mom, Full Time Badass
"I had no idea what I was getting myself into but I knew I needed to dedicate myself to the process if I wanted change to happen. Little did I know that those small steps would be some of the best decisions I have ever made. Nick has helped me rewire my thoughts on my relationship w food and my body. He has helped me to find balance. I never thought that I could go out to eat or to a family dinner without anxiety over food. I have lived almost my entire life experiencing this horrible relationship with food and not appreciating my body for all that it has done for me. I am now thankful for what I see in the mirror. I am able to eat intuitively. I am no longer obsessed with the scale. My hair is no longer falling out. I have a normal menstrual cycle for the first time since I was 14. Nick has changed my overall perspective on life.
These results could be yours next, so why not?
 Let's stick to something for more than just a few weeks.
 If you've found yourself here, at the bottom of the page.
Ask yourself this:
Is it time for you to make a change in your life?
Are you ready for someone to help you not only with the knowledge and skills you need?
But also someone who's going to care about you and do everything he can to help you succeed?
 Are you ready to get personalized workout and nutrition programs, that work around your life, and allow you to still eat all your favorite foods?
 Do you think having someone check in with you in moments when you're feeling anxiety around food, social events, or holidays would be helpful?
If you've answered yes to any of the above questions.
We just might be a good fit for each other.
 So if you're ready to start making some long-term life changes, and finally see the results you've been dreaming of.
Fill out the form below.
Let's do this together.